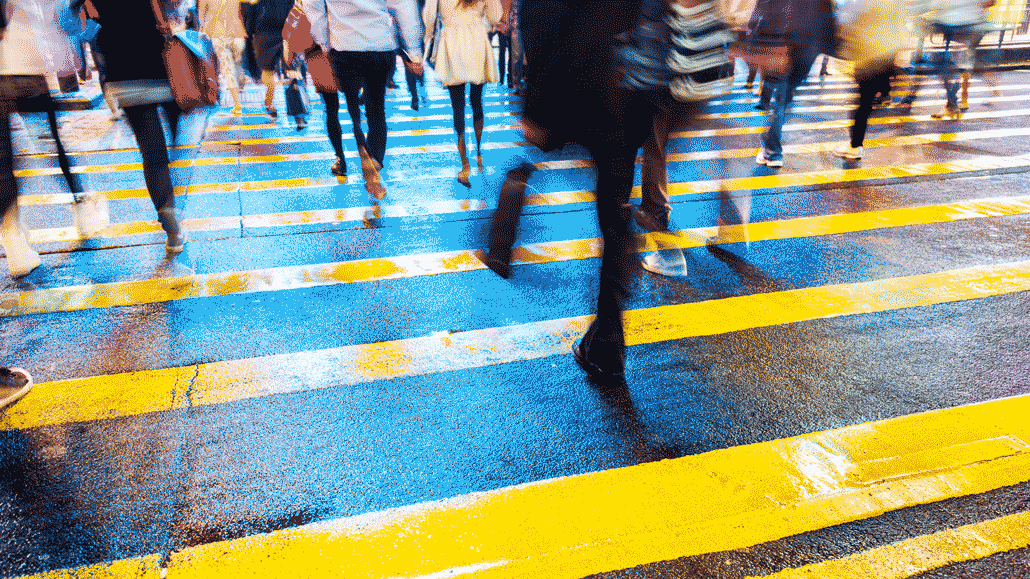 Q3 2021 Public REIT Market Commentary
Our real estate team summarizes some of the key themes and items that influenced the third quarter, as well as a snapshot of REIT performance across the globe.

Generally Speaking
Global real estate fundamentals continued to strengthen in the third quarter which combined with cap rate compression. Lower cap rates are driving up property values and higher net asset values for REITs. At the start of the third quarter, over USD $360 billion of closed-end private capital stood on the sidelines seeking real estate investment opportunities.
This amount is impressive, but inflows are continuing; Blackstone's non-traded REIT is raising over USD $2 billion per month, and Starwood's non-traded REIT has raised roughly USD $3 billion, so far this year. Listed REIT funds are also experiencing significant inflows totaling over USD $10 billion, in 2021. We believe this wall of capital will continue to grow through new capital inflows, supporting current valuations and ultimately leading to higher asset values in coming quarters.
What's the Delta?
Despite the rise of the Delta variant, global REIT share prices strongly performed in July and August, gaining 5.3% (USD), driven by better-than-expected earnings. 75% of U.S. REITs beat consensus FFO expectations (versus the historical average of 52%) and relative performance was more positive than past years. Canadian REITs also delivered strong results generating year-over-year FFO growth of 13% beating consensus by ~2.5%. Europe and Asia-Pacific saw similar trends.

As is typical for September, seasonality kicked in and equity markets pulled back. REITs were not immune declining 5.7% (USD) in the month. Global supply chain disruptions and persistent labor shortages are driving inflation higher and stickier than initial forecasts, causing central banks to consider 'tapering' their pandemic stimulus measures as early as November. The growing likelihood of less fiscal stimulus is leading to higher bond yields and lower equity prices.
The Evergrande Effect
All-in-all, global REITs ended the quarter down 0.7% (USD), led by Hong Kong which declined nearly 13% (HKD). Shares prices in Hong Kong were negatively impacted by the spill-over effects from the collapse of Evergrande, China's second largest property developer. China's property sector accounts for nearly 25% of GDP with much of that society's wealth tied to its property market. Since Evergrande accounts for 5% of national contract sales, 6.5% of total sector liabilities and 9% of the total offshore bond market, we believe the upstream and downstream impact of a default would be significant and expect China's government may ultimately need to intervene and/or facilitate a restructuring.
Outside of Hong Kong, regional differences in performance were subdued, evidencing the historically proven theory that real estate markets exhibit low cross border correlations (a positive attribute for the global investor) and how the Evergrande situation appears to be confined to Hong Kong/China.
How Other Geographies Performed?
Australia delivered the best return gaining 4.9% (AUD). Aussie REITs turned in better earnings results than most other industries in Australia, highlighted by the sector's 7% net tangible asset growth in the first half of the year - the largest growth rate in at least eight years.
The U.K. market wasn't far behind generating a +4.8% total return (GBP). U.K. REITs benefited from London's reopening with self-storage and industrial REITs leading the way.
Continental Europe, on the opposite end, underperformed its global peers declining 1.5%.
Netherlands and France were the two worst performing countries at -11.9% and -6.1% (EUR), respectively. The rise in new COVID-19 cases brought on by the Delta variant weighed on the share prices of retail REITs as tighter mobility restrictions hurt traffic and sales.
Japan also declined by 0.9% (JPY) due to a pullback in J-REIT shares (-2.7% in JPY). C-corps bucked the trend gaining 4.5% (JPY), meaningfully outperforming J-REITs by over 700 basis points, recapturing nearly all of their relative underperformance in 1H 2021.
U.S. REITs were relatively flat gaining 0.7% (USD). Mergers and acquisition activity is picking up in the U.S., highlighted by VICI Properties acquiring MGP Growth Properties for $17.2 billion, a 16% premium to MGP's previous day share price.