Investment Process
Our philosophy to investing in REITs is based on the premise that investors look to REITs as a way to get exposure to real estate with liquidity and/or to generate income with low correlation characteristics. Our job is to build portfolios that mimic the experience of owning direct real estate but through liquid securities. Specifically, we seek to identify opportunities where we feel pricing in the public markets are inefficient relative to that of the direct real estate or broader equities markets.
Our investment process is research driven and begins with understanding the real estate. We leverage numerous sources to:
Establish a view of where real estate markets are today and where they will be in the future

Establish a concrete understanding of a company's strategy

Establish a view on the quality of management

Establish a view on the quality of the underlying real estate and cash flow stream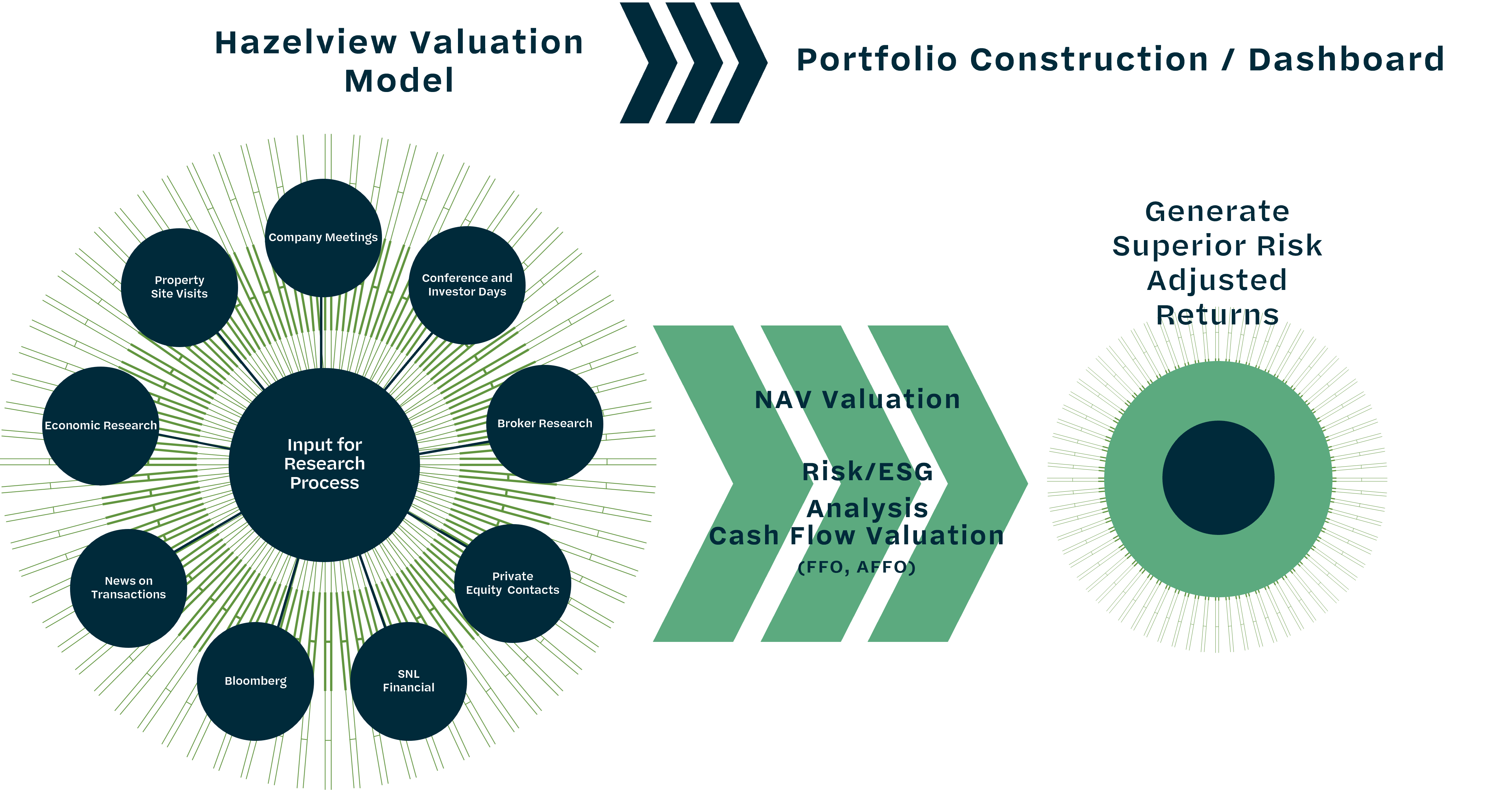 At the same time, we incorporate top down considerations into our underwriting, valuation framework and thought process such as changes in macroeconomic conditions and monetary policy, financing conditions, political risk, currency and equity market volatility, rule of law and country leverage to name a few.