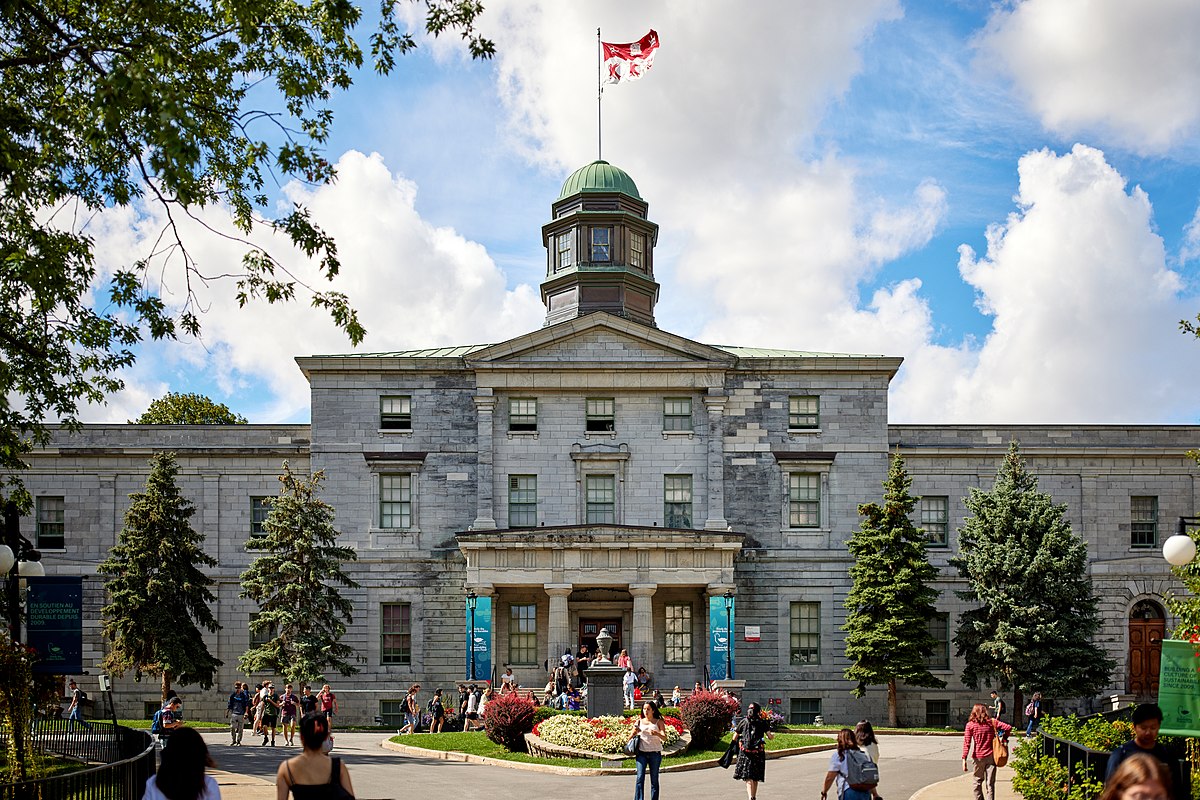 Inspiring students in the spotlight: Chloe Stoneburgh
In November 2022, Chloe Stoneburgh, a second-year student studying at McGill University's Desautels Faculty of Management, received Hazelview's new Hazelview Sustainable Management award. This exciting new scholarship was created to support and motivate undergraduate students studying sustainable management.
About the award

At Hazelview, we care deeply about sustainability. That's why we created the Hazelview Sustainable Management award. It is awarded to an inspiring full-time student whose studies and focus are on sustainable management. $4,000 is given to the student in recognition of their academic achievement.
Meet Chloe Stoneburgh
We sat down with Chloe to discuss the award, her studies and her goals for the future.
What attracted you to apply for this scholarship?

When I first saw the email about the Hazelview Sustainable Business Management award, my initial reaction was excitement that students in sustainability are continuing to become more recognized! Seeing more opportunities open to inspire and push students toward sustainability management was excellent. Particularly, it was extremely reassuring to see a company like Hazelview, which wasn't initially founded as a sustainable business, creating momentum to grow its impact.
We're so glad that our scholarship excited you! How does it feel to have received this award?

I feel so grateful to receive this award. It has been an honour to be the first recipient of the Hazelview Sustainable Business Management scholarship, and it has helped so much in easing my financial burden throughout this school year. I truly hope more opportunities like this will continue to arise so that students like me have the freedom and reassurance to pursue a career that will make an impact.
We are so delighted to be able to support you in this important field. Were you surprised that you won?

I was surprised to have won the scholarship because so many deserving, high-achieving students are studying sustainability throughout my faculty!
No need to be so modest -- we were very impressed by your application! Please describe what you are studying and where for our readers.

I am a second-year student studying at McGill University's Desautels Faculty of Management, completing a major in Strategic Management and concentrations in Managing for Sustainability and Finance.
Thank you! And how do your studies involve sustainability?

This combination of areas of study aims to charter a career toward sustainability, developing skills that will help push the future of sustainable management forward.

Not only does the concentration in Managing for Sustainability allow me to dive into sustainability studies, but I have been able to target my extracurricular activities towards getting connected in McGill's community of sustainability-oriented students. As an event coordinator for the Desautels Sustainability Network, my role allows me to work amongst others who aim to promote a culture of sustainable business practices to create positive social, economic, and environmental impact. In this way, I'm constantly learning more about the field through my academic life and extracurricular experiences!
You sound very busy and like you are already doing your part to build a brighter future for all of us. What challenges have you faced while studying?

My main challenge while studying is trying to balance it all! Being a full-time student, working part-time, and playing for the McGill squash team, leaves little time for pursuing other passions like sustainability. In this way, I have had to be highly intentional in my scheduling to ensure I can complete all my tasks to the best of my ability. I am someone who likes to say 'yes' to any opportunity I am presented with, but with the help of my very detailed calendar, I have been able to experience so many unique opportunities that otherwise would have been lost. Receiving this scholarship helped reassure me that all the work I am putting in is paying off and reinspired me to continue to orient my studies toward sustainability.
That was our hope for the award! We want to give students like you a leg up and inspire you to continue working hard to build a better tomorrow.

Do you have any career goals at this time?

Whatever I end up doing throughout my career, my main goal is to continue promoting a culture of sustainable business practices for a cleaner future! Although I don't know exactly what that will look like, I am particularly interested in the intersection of finance and sustainability as a tool for large-scale sustainable change.
Interesting! We can't wait to see where you wind up some day.

What are your thoughts (hopes, fears etc.) about our collective sustainable future?

There is a need for much larger integration sustainability for the positive development of our world as a whole, and the slow adoption rate is undeniably alarming. However, with more programs like this, inspiring the future generation of workers to have sustainability at the forefront of decision-making, I have a lot of hope that things may turn around. The number of student climate activists and sustainability-inspired individuals is exponentially growing, filling up more space in the business environment and beyond. My hope for our collective sustainable future is that voices advocating for sustainability will have power in the critical conversations and decisions about charting a path forward.
We share your hopes in that regard! Thank you so much for applying. We wish you all the best in your studies and career!
--
At Hazelview, we are deeply committed to sustainability and the environment. We created the Hazelview Sustainable Management award to support and inspire students like Chloe Stoneburgh as they lead us all towards a more sustainable and prosperous future.